Virtually any type of plant can be grown in a planter. This makes them a perfect alternative to borders – especially if you're short on space. But do you really want to buy more plastic?
In this article, we take a look at some of our favorite bamboo planters – and some of the alternatives. You'll see that the only limit to sustainable container gardening is your imagination.
Growing in planters is a wonderful way of adding interest to a shady nook or sunny corner. They're versatile too. You can move planters around whenever you feel like it. Ideal if your plant has different needs through the changing seasons. It's a bit like rearranging your furniture. You can even use them as a way of screening your balcony or outdoor seating area for privacy.
Do you want your kids or grandkids to share your passion for gardening? Why not give them a small planter to look after? It's the perfect way to introduce children to gardening and encourage them to develop their own green fingers.
Some plants need a specific type of soil. Azaleas, for example, won't grow naturally in many gardens. But they love peat-free ericaceous compost. Using a planter means you can give each plant the nutrients it needs to thrive. So it's understandable that shrewd gardeners have been using planters to their advantage for hundreds of years.
Add a header to begin generating the table of contents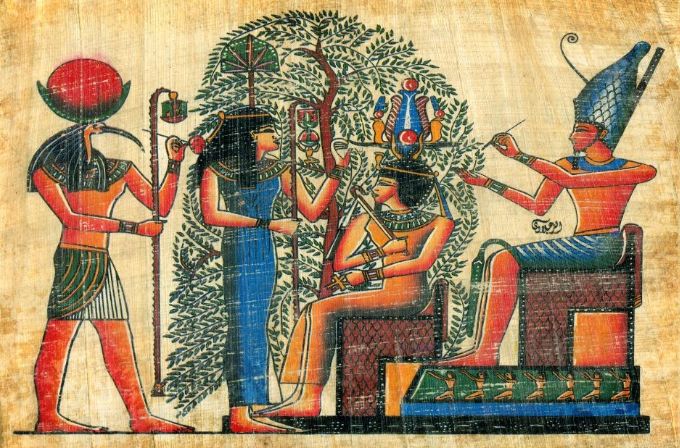 What are Bamboo Planters
A bamboo planter is any container made from bamboo that can be used to grow a plant or crop. Depending on the way the planter is made, it may need an additional liner.
Bamboo planters are available in all shapes and sizes. Bamboo is used whole, woven, tied together, or reconstituted, so there's a dazzling variety to choose from.
Where to Use Bamboo Planters?
Lightweight and durable, bamboo planters can be used virtually anywhere:
Inside your home – bamboo planters bring warmth and style to any room
On your patio or balcony – create a lush oasis to enjoy at any time of the day
In the garden – water and cold-resistant, bamboo containers create interest all year round
As a windowbox – imagine a stunning box of herbs or flowers on your window ledge
As a wall hanging – use bamboo planters to bring height or create a focal point
As a vertical garden – short on space, why not create a stunning vertical garden against a wall?
Here are some of the planters we love…
Best Bamboo Planters
To find out more about why we love bamboo, read more on our Why Bamboo page.
So, apart from bamboo, what other choices are available?
Alternatives to Bamboo Planters
Terra Cotta Planters
The first planters were made from unglazed fire clay known as terra cotta. Terra cotta pots are still widely available today. Their natural composition and breathability make them perfect for gardening in warmer climates. They don't do too well in cold weather though, tending to crack in frost. Cracked pot chippings do make good drainage material though.
Porcelain and Ceramic Planters
These pots are similar to terra cotta but glazed. Ceramic planters can look stunning but can be expensive. They're heavy too, especially when full of soil – so not the best if you're thinking of moving your plants around.
Wooden Planters
Planters made from wood are readily available and also pretty easy to make yourself. They're mostly limited to square or rectangle designs but are nevertheless quite versatile. Wooden planters can be on the heavy side and if not lined or treated regularly they will rot.
Plastic Planters
The vast majority of gardeners today will have at least some plastic planters in their gardens. Lightweight, durable and inexpensive, it's easy to understand why they became the planter of choice in the 20th century. If you're going to use plastic plant pots try to ensure that they are free from harmful chemicals such as BPA and that they can be recycled.
We've covered lots of planters you can buy. But what about making a planter yourself?
DIY Bamboo Planters
If you're a bit of a DIY enthusiast, making your own planters is easy and cheap. Bamboo is simple to cut and shape. All you need is a bit of imagination. Check out these two videos for inspiration…
Fancy making your own bamboo planter? For more information, check out our article about bamboo poles.
What to Consider When Buying Bamboo Planters
When buying bamboo planters it's wise to consider what type of plant you want to home. Think about how much water the plant will need and how big it is likely to grow.
Make sure you give the plant enough space to grow into – get advice from your garden center if necessary. Your plant will also need sufficient drainage to avoid getting waterlogged, make sure your planter has this before you buy.
Planning to use your planter indoors? Be sure to put something underneath such as a saucer to catch any water leaking from drainage holes.
Bamboo itself is lightweight, but once filled with soil, a large planter will soon become heavy. If you're wanting to move your plant regularly it's worth downsizing or using a plant caddy so that you'll still be able to move the planter when it's full.
Need somewhere to stand your planters? Check out our article on bamboo plant stands.
For large planters with a solid base, it's possible to purchase a plant roller or caddy to make moving easier. Here's a bamboo plant caddy from Wayfair we found.
How to Use Bamboo Planters
Give solid bamboo planters a coat of natural oil, such as linseed before you use them. This will help with waterproofing and should prolong the life of your planter. Make sure it's completely dry before adding any soil or compost.
Woven bamboo planters are often porous. This means you'll need a liner to stop soil and water from escaping. Many gardening websites suggest using plastic from an empty bag of compost. Alternatives to this could be landscaping fabric or coir (coconut) matting.
Consider using coco peat instead of traditional peat-based compost in your planter. It's completely reusable, has anti-fungal properties, and is resistant to mold. It also retains water for longer, meaning you'll need to water your plants less.
Care and Maintenance of Bamboo Planters
As with any bamboo product, your bamboo planter probably won't last forever. But, with a little care and attention, you can keep it in good condition for a few years to come. Here are a few tips:
Avoid overwatering your plants
Inspect your planter at the end of each growing season for any damage or deterioration
Give it a clean and let it dry out completely
Apply one or two coats of organic wood preserver each year to help with water resistance
If you can't bear to disturb your plant, don't worry, your planter will still last a few years